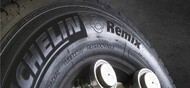 Michelin Remix tyre Help and Advice
Image d'un pneu rechapé Michelin Remix
RETREADING
How to give your truck and bus tyres several new lives.
What is retreading?
Retreading means replacing a tyre's worn tread with a new tread. It is perfect for fleets that want to cut their operating costs and environmental footprint.
MICHELIN is a pioneer: it has been retreading tyres for nearly a century and is always developing its innovative technology. MICHELIN casings in various ranges are designed to be retreaded several times. With professional management aimed at meeting your business needs, MICHELIN can help you reduce your environmental footprint and maximise your profitability without compromising safety.
MICHELIN - Designed for more - Premium inspection for premium retreading - EN
A detailed inspection for premium retreading.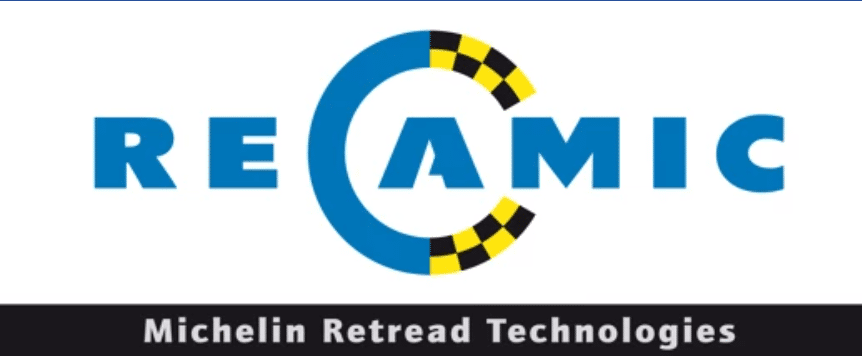 Economical
• Perform similar to new Michelin tyres, even on Drive Axle.
• Low per cost kilometer(CPK)
• Multi position tread design means less inventory
• Lower fuel consumption for better savings
Reliable
• High quality retreading standards and consistent performance
• Michelin certified shops and retreading process
• High quality treads in Michelin factory only for use on Michelin casing.
Environment friendly
• Saves raw material and reduce tyres at disposal
• Due to low Recamic tread wear and less rubber, carbon emission is less( up to 25%)
What Makes Recamic Different
Tread
• Specially formulated by Michelin recamic tread are available only at Michelin certified retread shops.
• Only Michelin casing will receive recamic tread
• Tread patterns are similar to Michelin tyres
Process
• Consistent high quality machines in all Michelin certified shops, specially designed to meet rigorous Michelin standard
• Initial Inspection- 100% thorough inspection on automated inspection machine with integrated lighting system
• Buffing- Automated radius buffer with electronic measuring sensor.
• Skiving and repair- Enhanced specifications developed with Michelin's 50 years™ experience of radial casing retreading
• Filling- Done with automatic extruder gun
• Tread preparation and building- tread pattern continuity, with prefect centering and balance
• Enveloping- Pneumatically operated spreader for perfect uniformity
• Vacuuming- Assuring excellence adherence during processing
• Curing- Fully automatic electric curing chamber with automatic differential pressure control
• Final inspection- 100% thorough inspection on automated inspection machine with integrated lighting system
Training and Quality control
• Operators trained and certified to meet Michelin standards and specifications
• Strict quality control and auditing by Michelin
• Rigorous operator training and certifications to meet Michelin high quality standards
Casing Strength
Tubeless & Tube-Type
Bead protection plies
Improved resistance to damage in bead area due to high temperature coming from brakes or due to aggression occurring during fitment and removal or because of poor wheel conditions.
Benefits
• Less Premature removal due to bead damages
Airtight Inner Liner
Stops air from inside the inflated tyres from reaching the
casing ply cables.
Benefits
• Casing oxidation protection.
• Pressure maintenance
• Increased casing endurance
Protection ply designed with new elastic cable
Increased working ply protection against tread aggression leads to significant reduction on crown oxidation.
Benefits
• Less damage from road aggression and crown oxidation, Increased tyres and casing life potential.
Casing Ply with humidity proof cable
Better steel cable bonding with rubber, providing less casing oxidation, better casing endurance and durability
Benefits
• Reduce air humidity effects and cable oxidation
• Reduce risk of cable friction
• Increased casing endurance
Working plies with high tensile cable
Allows an optimized tyres architecture providing higher crown ply resistance against shock and higher endurance in extreme dynamic or severe scrubbing conditions.
Benefits
• Higher crown resistance and greater protection against road hazards.
Edito picture effitires hero image Freight transport
Camions blancs alignés sur un parking
WHY RETREAD?
Save money, be a sustainable transport player and enjoy the benefits of flexible use.
To add more value to your business over the long run

• A retreaded tyre costs 40% less than an equivalent new tyre.

• Get up to twice as many miles out of your tyres: a tyre can potentially be retreaded several times, for even more mileage potential and to make your tyres last longer.

• Adapt your tread to your needs and uses: up to 350 combinations of casings and tread are available!
Retreading saves natural resources, so it helps to protect the environment

• Reduction of CO2 emissions: Retreading 100 tyres saves 5 tonnes of materials and means more than 6 tonnes of CO2 are not released into the atmosphere.

• Less material consumed: 1 retreading = 50 kilos of raw materials saved. On average, just 20 kilos of materials are added to a casing, a 70% saving compared to a newly manufactured tyre!

• Less waste: around 300 kilos less for a three-axle trailer.
• Retreading 6 tyres for 3 axles means 6 fewer tyres to be recycled!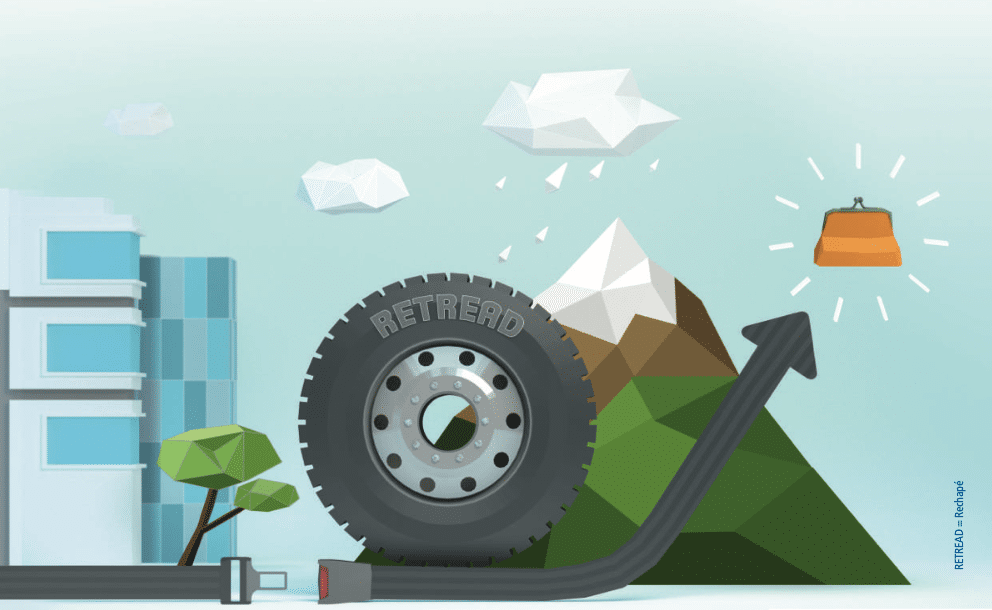 Picto retreading white paper Help and Advice
WHITE PAPER
Competitiveness, safety and environmental protection are key issues for transport industry professionals. That is why they welcome any solution that drives the performance of their business and helps them control operating costs.
In this respect, tyre management plays an essential role. Everything you ever wanted to know about life extension solutions for your truck tyres can be found here: happy reading, safe driving, and long live your tyres!
A question? Need expert advice?
Couldn't you find the answer you were looking for? Write to us!