Maximise your grader's traction
Excellent traction and side hill grip
Excellent productivity
Low operating costs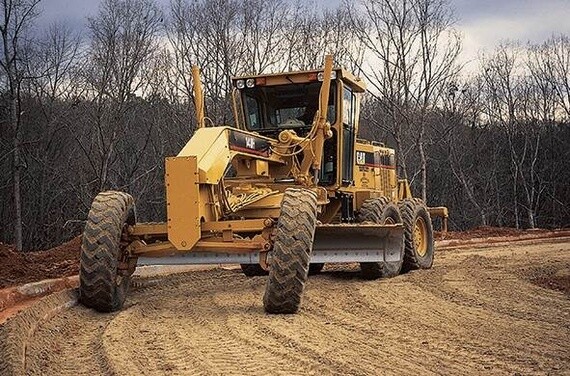 EXCELLENT TRACTION AND SIDE HILL GRIP
• An aggressive tread pattern, formed from many non-directional blocks, provides high traction capability on unstable and muddy soils.
• Its tread pattern helps considerably to avoid lateral slip.
EXCELLENT PRODUCTIVITY
• Resistance to impacts and cuts results in less downtime.
LOW OPERATIONAL COST
• Long-lasting, even-wearing tread pattern and durable with low rolling resistance for efficient fuel economy.
• Easy to repair.
Technical Specifications
| | |
| --- | --- |
| Product | MICHELIN XGL A2 - 13.00R24 |
| Overall Diameter | 1296 mm / 51 inch |
| Section width | 335 mm / 13 inch |
| Approved rims | 9.00/1.5 DC-10.00VASDC |
| Recommended rims | 8.00TGSDC |
| Rolling circumference (mm) | 3875 mm / 153 inch |
| Filling volume 100% (lts) | 215 l / 57 gal |
| Tread depth | 25 mm / 1.0 inch |
| Loaded radius | 570 mm |
| TRA code | L-2,G-2 |
| CAI | 123386 |
Load & Pressure
bar

psi

2

29

2.5

36

3

44

3.5

51

4

58

4.5

65

5

73

(kg - lbs)

grader

all-axles

1900

4189

2225

4905

2550

5622

2900

6393

(kg - lbs)

loader

front-laden

2650

5842

3100

6834

3600

7937

4050

8929

4500

9921

4950

10913

5400

11905

front-loader

4500

9921

5250

11574

6100

13448

6900

15212

7650

16865

8400

18519

9200

20283

rear-unladen

2100

4630

2500

5512

2900

6393

3250

7165

3600

7937

3950

8708

4300

9480
Other tyres that might also interest you